From the Pittsburgh Business Times:
https://www.bizjournals.com/pittsburgh/news/2017/09/27/chevron-peoples-launch-effort-to-boost-energy.html
Chevron, Peoples launch effort to boost energy, manufacturing industry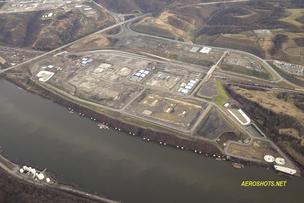 A report released Wednesday by two of the region's biggest natural gas companies lays out a strategy to help boost Pennsylvania's economy, including a comprehensive plan to supercharge the burgeoning petrochemical industry.
Chevron Appalachia and Peoples Natural Gas commissioned the Forge the Future study, which was unveiled by Chevron Appalachia President Stacey Olson and Peoples CEO Morgan O'Brien during the first day of the Shale Insight conference in downtown Pittsburgh. The companies hope to start a private sector-led effort to get natural gas- and manufacturing-friendly policies to unlock what they called a potential $60 billion economic windfall and 100,000 more jobs over the course of the next 10 years.
I think it paints an incredibly exciting picture of the region's economic future and lays out simple and achievable strategies that should serve as a road map Olson said. That's if and only if we can realize the full potential of a natural resource under our feet. And that's not necessarily a given.
RELATED: With cracker coming, Pittsburgh poised to become a major player in plastics
Forge the Future includes three recommendations:
Create energy-based industry clusters around petrochemicals, advanced manufacturing and large data centers.
These can be clustered together to catalyze growth, Olson said.
That includes the creation of a petrochemical hub, along the lines of what the tri-state region is attempting, that will build a number of petrochemical plants in the region that would include three to five more ethane crackers beyond Shells $6 billion plant in Beaver County as well as facilities to make olefins, ammonia and other inorganic chemicals, as well as attracting manufacturers that make specialty products.
Move forward quickly with pipeline projects to take natural gas from the Marcellus and Utica shales to market.
Key pipelines are needed now, Olson said. A viable upstream sector is the key to unlocking the economic development of the downstream (manufacturing).
Increase the use of natural gas power and heating programs across Pennsylvania.
RELATED: How an Appalachian storage hub would be a regional effort
Peoples O'Brien asked the Shale Insight audience to help with the Forge the Future effort, and said that no one was taking the initiative right now at any level. He said that's why Peoples was enthusiastic about Forging the Future. We want to be a part of the excitement of what the future of the incredible resource we have and trying to connect the dots for people, and help them literally see the opportunity we have in front of us, he said.
He said it was a nonpartisan effort and it didn't matter what party was in charge.
If we all work together, we'll execute this, O'Brien said.  This is the future of the state, and all of you can play a helpful part in that.