From the Pittsburgh Business Times:
https://www.bizjournals.com/pittsburgh/news/2017/08/28/shell-environmentalists-reach-agreement-on-cracker.html
Shell, environmentalists reach agreement on cracker air quality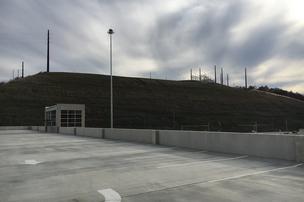 Shell Chemical Appalachia and two environmental groups have reached an agreement on air quality monitoring in and around the Beaver County location that will house the ethane cracker.
A news release Monday afternoon from the Clean Air Council and Environmental Integrity Project said Shell has agreed to build a fenceline air monitoring program that will complement another monitoring system at the plant site in Potter Township, as well as more tests for flares from the plastics manufacturing facility. The fenceline monitors will measure for emissions and will be investigated by Shell if it registers at a specified level. The measurements will be available to everyone on a website.
A spokesman for Shell wasn't immediately available for comment, although a comment from Ate Visser, vice president of the Shell ethane cracker plant, was included in the news release.
"We are pleased to have reached this settlement, and now our full focus will be on delivering the facility, with its state-of-the-art operations and environmental controls, which will bring jobs and economic benefits to many western Pennsylvania families for decades to come," Visser said in the statement.
The environmental groups had filed an appeal in 2015 of the permit from the Pennsylvania Department of Environmental Protection, wanting more from Shell in terms of compliance with the environmental regulations governing the plant that will be built and operating next decade.
"Fenceline monitoring is a critical tool that allows nearby community members and the plant's workers to feel confident that the plant is operating pursuant to its permit terms," said Joseph Otis Minott, executive director and chief counsel of the Clean Air Council, in a statement. "Residents being asked to host large industrial facilities have a right to be assured that the plant is meeting its legal requirements."